Backbone \"Uncut\" Bourbon Whiskey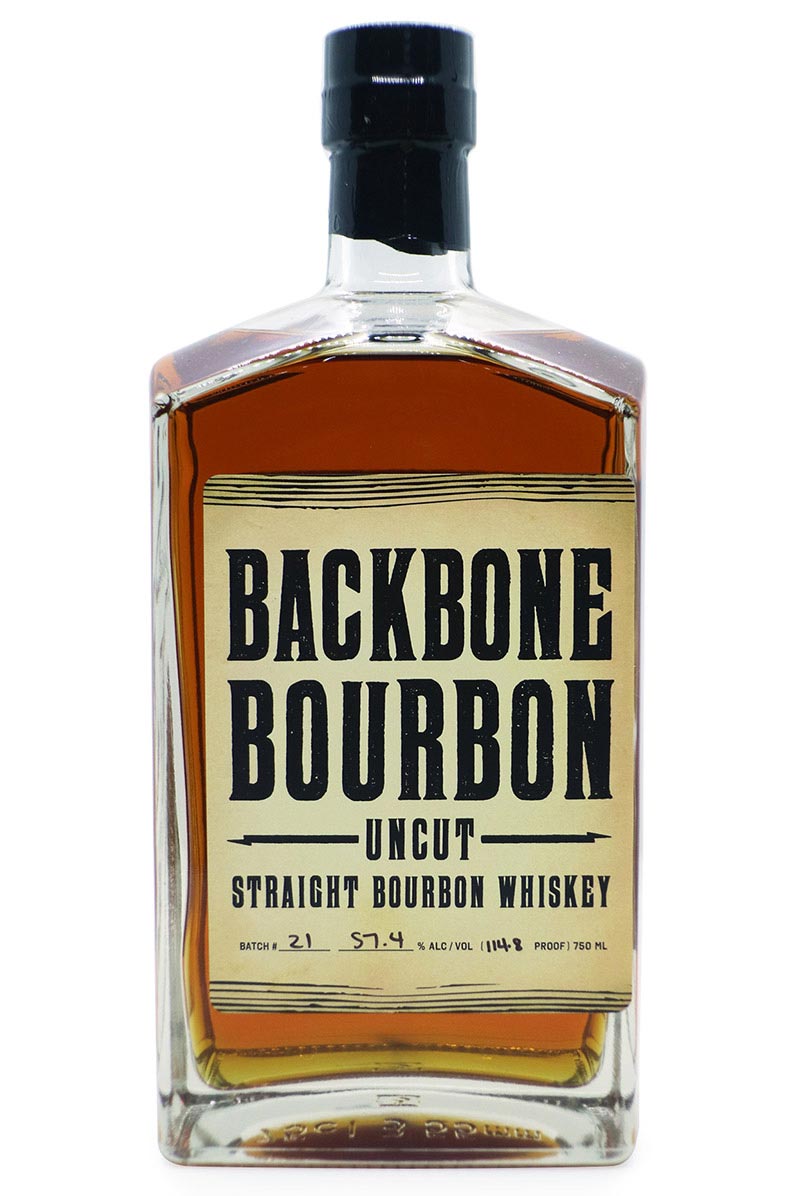 Uncut. Unfiltered.
A tribute to the strength of character found in the people of the Midwest – the Backbone of America.
No two batches of Backbone Bourbon are ever the same because we only bottle in small batches to create a unique Bourbon, molded by the quality of ingredients and and the barrel in which it was aged.
AGED
4 years or slightly less
ABV
~57-58% depending on batch
PROOF
~114-115
MASH BILL
70% corn, 25% rye, 5% malted barley
(NOTE: This is a sample only taken from Batch #01 as each small batch has slight variation)
SOURCE
Distilled in Lawrenceburg, IN
Bottled in small batches in Bardstown, KY