Masala Mama Coconut Curry Sauce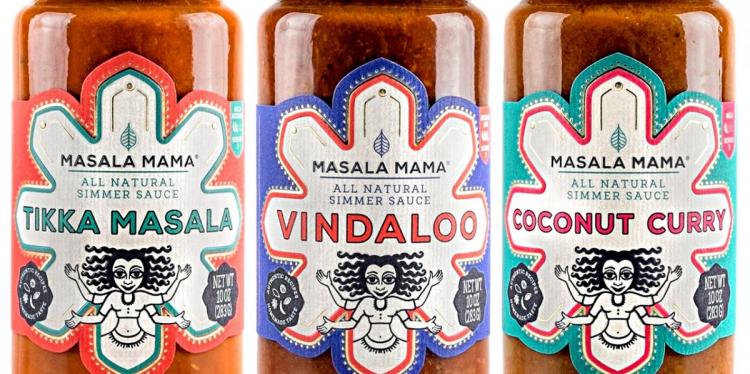 COCONUT CURRY - ALL NATURAL EASY COOKING SAUCE
This irresistible Goan curry, traditionally made with fresh seafood on Goa's moonlit beaches, gets its sublime flavor from subtle spices and a divine blend of coconut and tamarind.
HOW TO USE:
Sear 1 ¼ lb CHICKEN, MEAT, SEAFOOD, TOFU or VEGETABLES in 2 tbsp OIL. Add sauce; rinse out the jar with 2 tbsp STOCK or water and add. When almost cooked, add COCONUT MILK. Adjust salt. Serve hot with rice. Serves 4
All natural
Made with Extra Virgin Olive Oil, Non-GMO and Gluten Free ingredients
Vegan, Paleo
No added Sugar
Spice Level: Mild - Medium
INGREDIENTS: Onion, Coconut Cream, Water, Tomato, Garlic, Ginger, Date, Tamarind Paste, Extra Virgin Olive Oil, Paprika, Salt, Spices, Mustard Seeds, Citrus Fiber, Turmeric. Contains Tree Nuts (Coconut) And Mustard.